Halloween is a wonderful holiday for both children and adults. Apart from the tricks and treats, it is a great opportunity to enjoy family time doing fun activities, fostering creativity, and bringing everybody together. We believe these Halloween activities will make everyone happy and are great warm up for the festivities to come.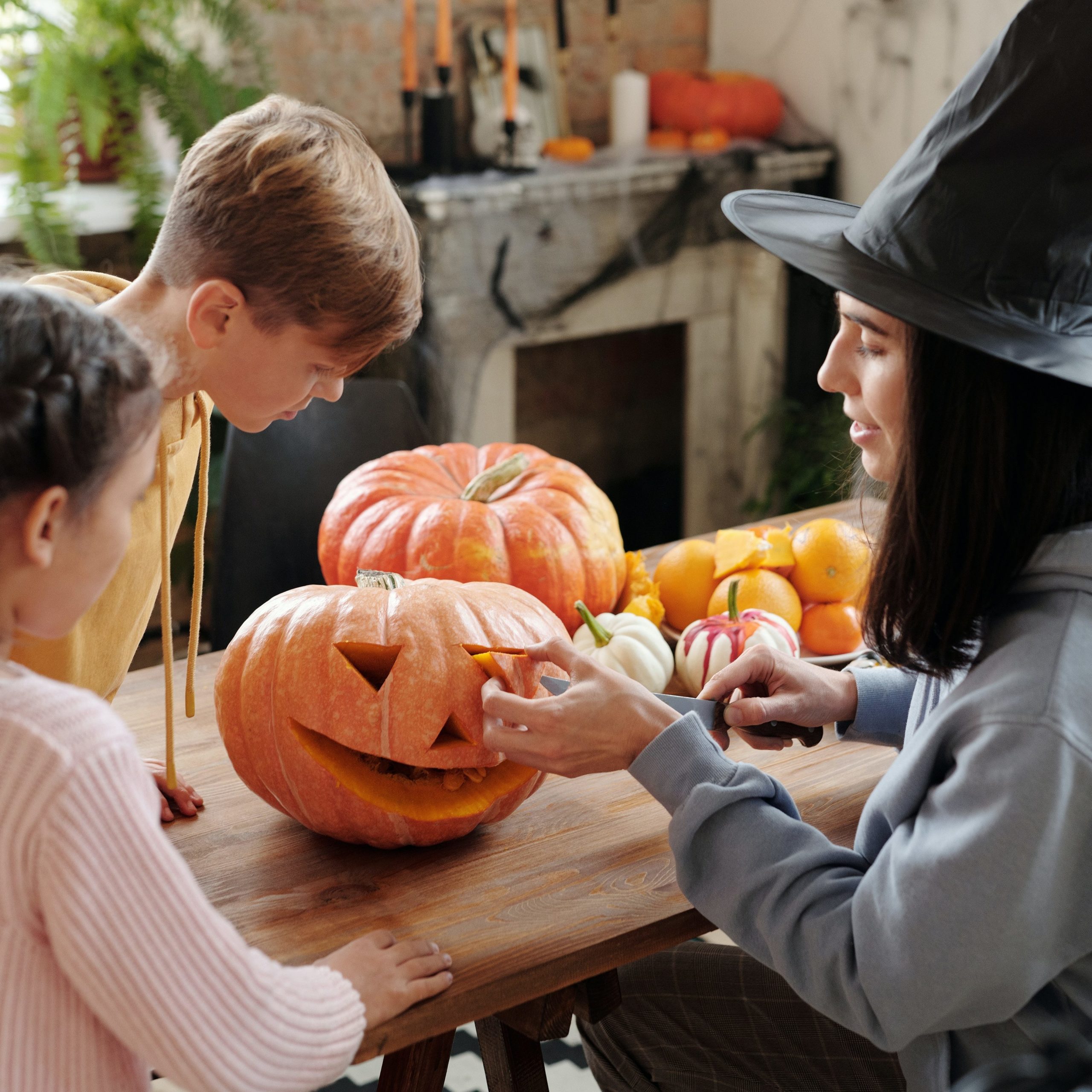 Go big on DIY decorations
Make your Halloween décor a showpiece to build excitement for the big day. Begin crafting sessions with your kid right away. Consider the following: paper chains around the mailbox, lights above the door, and construction paper silhouettes in the windows.
Play dot-to-dot Halloween games
Dot-to-dot are a great activity for kids. It exercises concentration and hand coordination. At Oh, my Dots! you can create free Halloween dot-to-dot games out of any picture. You can play the games online or print them so that the kids can draw the lines and color the pictures later. The online version with the jumping skeletons is really fun. Here's a video of the amazing Halloween dot-to-dot game.
Make a Halloween-themed home movie or play.
It is the ideal situation: everyone already has a costume! Involve the whole family in the process of drafting a screenplay, creating or organizing a "set," selecting theme music, rehearsing, and shooting. Check commonsensemedia.org to ensure that your choices are age appropriate.
Learn how to do a Halloween dance.
This might be the grand conclusion for your home movie or performance, or it could just be a fun way for the whole family to get some exercise and laugh together. Look for "monster mash dance" or "monster shuffle" on YouTube – or create your own using your child's finest movements! Practice first, then perform in costume, if possible.
Make some Halloween goodies
The possibilities are limitless, from biscuits iced to look like witch hats to tangerines peeled and decorated with mint to appear like pumpkins. Whatever you choose, you will be spending time with your kid developing culinary skills while also having fun.
Participate in a pumpkin carving or painting contest
What is Halloween complete without pumpkin carvings? Take part in an online pumpkin carving contest or if you're not a great carver, go for a painting contest. Create your own with family and friends or look for virtual public events in your online community.
Make a scavenger hunt
Instead of trick-or-treating throughout the neighborhood, have your kid trick-or-treat around the house or yard. Hide goodies, provide clues, and send your kid on a frightening scavenger hunt.
Make your kid the "art director" of a Halloween family photoshoot
Make event planning a part of the experience. Invite your kid to suggest various picture locations and create a note of any accessories you will need to have on hand. Then let them "art direct" the picture shoot, positioning family members in various amusing or frightening scenarios depending on their costumes.